COP 26
Paradise Regained.
This year, global emissions hit 36.44 billion metric tons.
We need net-zero by 2050 to stem off global collapse.
A large component of this, COP 26 asserts, is the replacement of oil and gas with electricity.
GREEN IN SIGHT?
Already, electricity has begun replacing traditional sources of energy. It provides for 20 per cent energy requirements today, but must increase to 50 per cent by 2050.
The pandemic helped prospects, which probably emboldened policy-makers: renewable energy was the only sector that grew in 2020.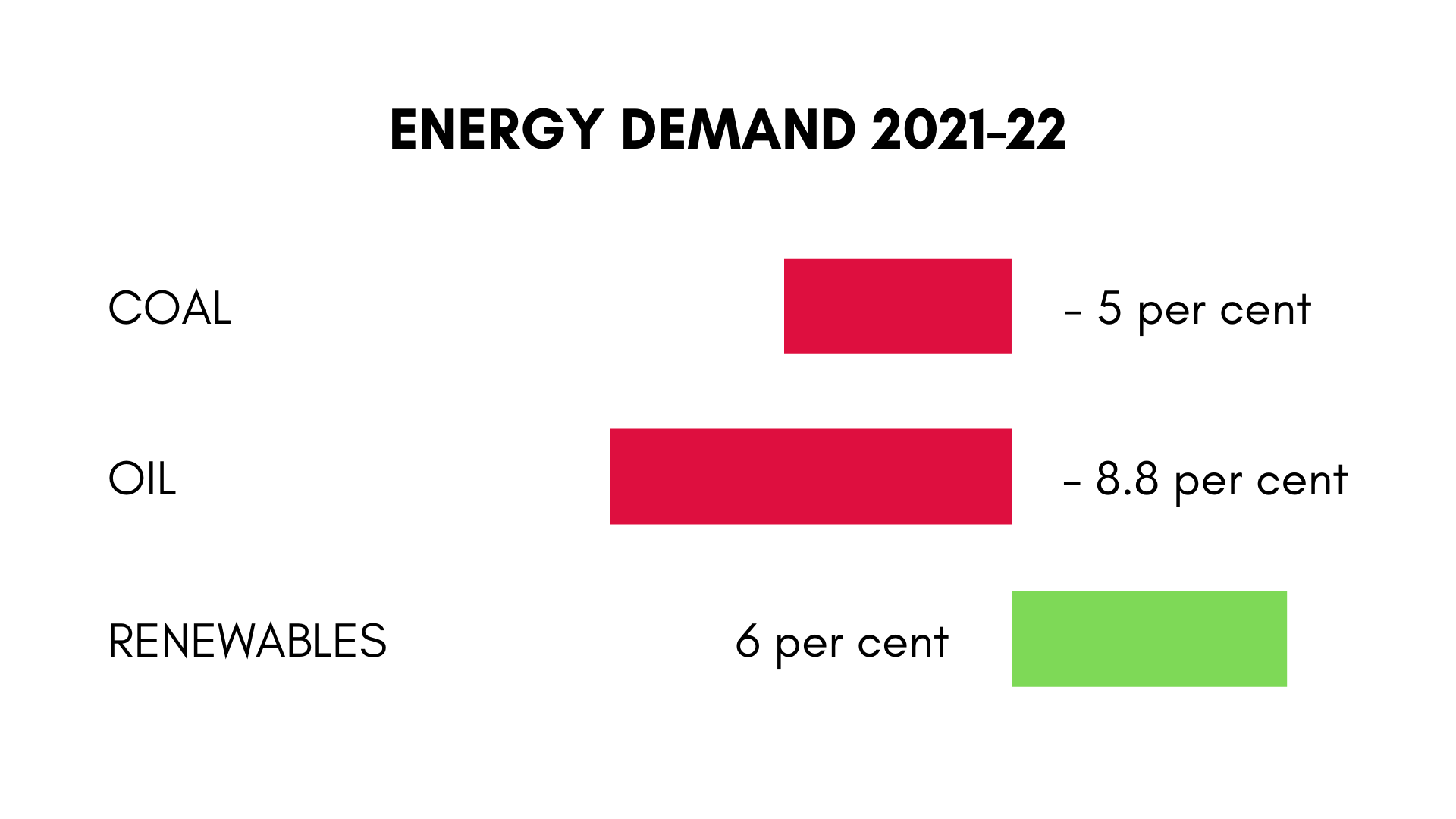 Larger corporations have begun recognising the need of the hour. In a dramatic turn of events, stakeholders replaced half of Exxon Mobil's directors with climate-friendly individuals.
By all counts, non-emitting, or n electricity, should be massive.
Unlike oil and gas, it does not require a resource base with different concentrations and purity. The energy output of coal might change as you go down from anthracite to lignite; that of the sun will not. Nor does one country have access to 'better' sunlight for electricity than the other.
That is not the case. Renewable energy is expected to grow by 35 gigawatts next year, while demand will grow by 100 gigawatts.
Already, global n electricity production is 4kWh per person, growing at a glacial 0.1 kWh every year.
Consult the following graph: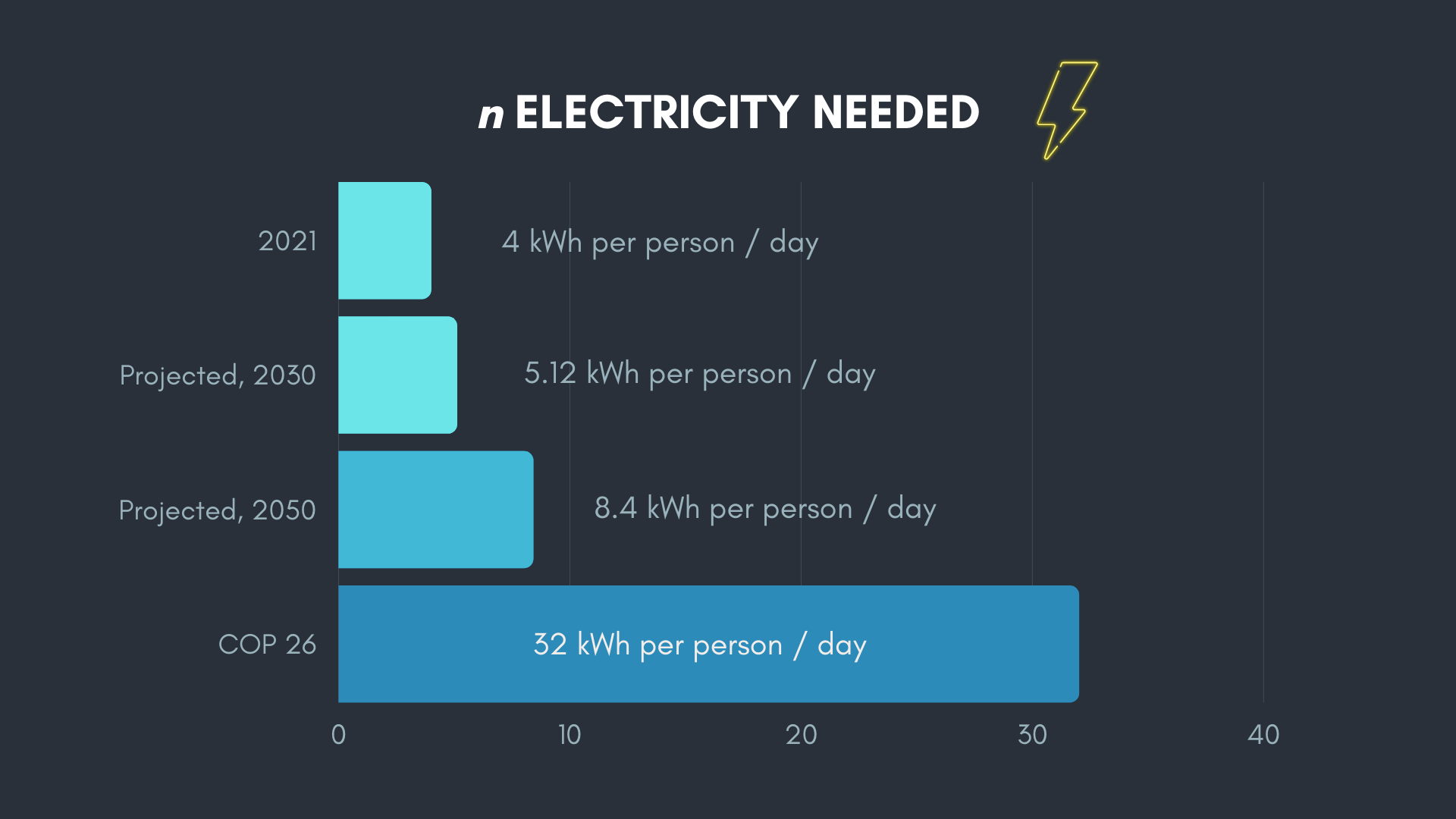 Countries are relying on traditional fuels to meet demands.
Look at Germany, for example – which deferred the shutdown of a coal power plant because it had no alternatives left.
ON THE SCALE
Although 8.4 kWh is much less than COP 26 needs, it isn't miniscule. It can substitute for emitting activities, given scalable solutions.
And that is the issue.
Thomas Friedman explains that the resolutions of COP 26 are not serious responses.
"… we will not decarbonize the global economy with a lowest-common-denominator action plan of 195 countries."
Instead, he points to the market mechanism.
It is here that entrepreneurship comes in.
Climate change needs risk-taking entrepreneurs, logistics and innovative technology that will allow ordinary people to make extraordinary impacts on the environment.
A fantastic example is ecosia, a search engine that plants trees each time someone uses them.
WORTH ITS WEIGHT IN COPPER
Since the raw sources of n electricity are so readily available, importance shifts towards clean technology and the raw materials for it.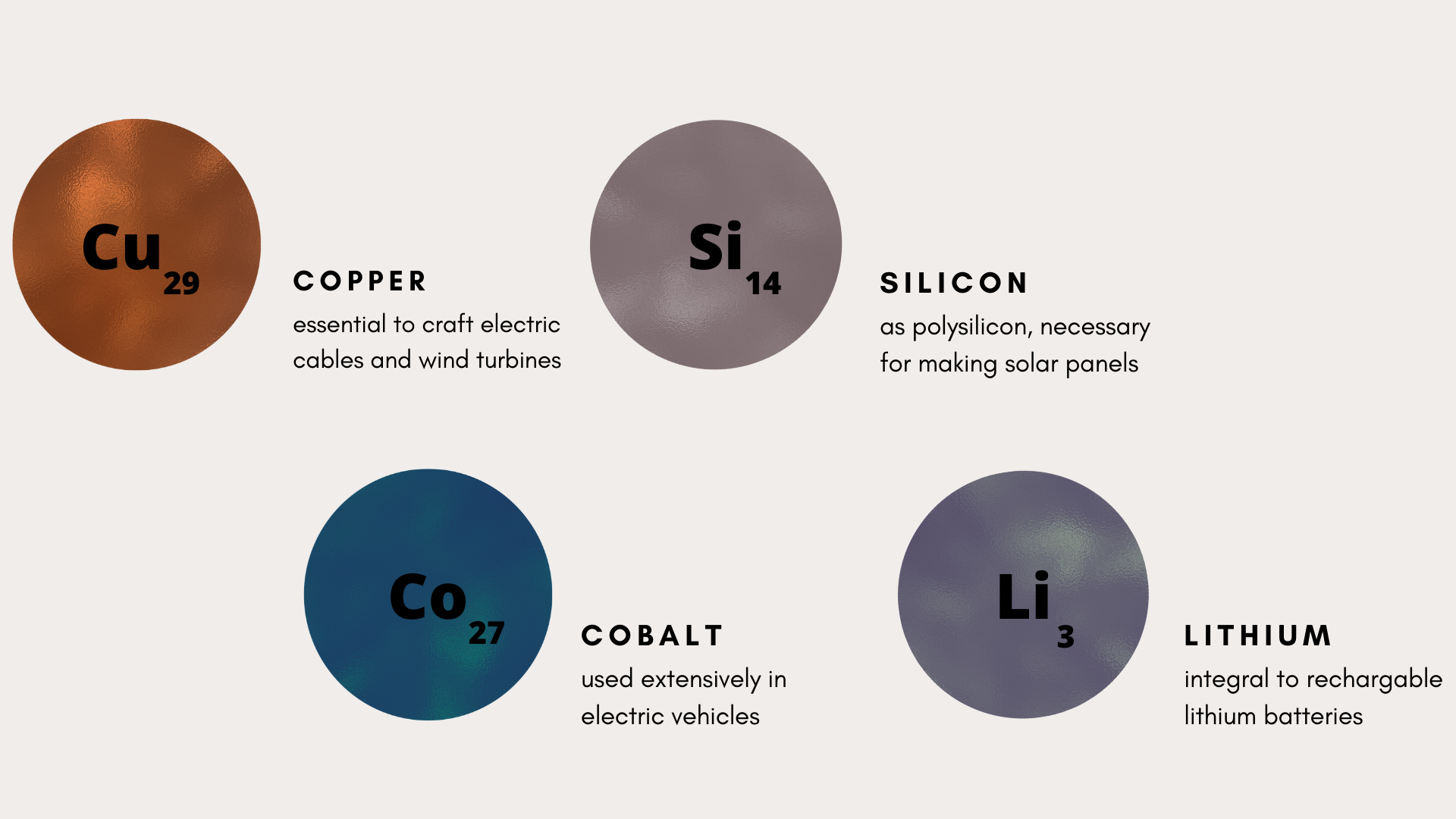 In our last article, we spoke about China's green ambitions. It has worked significantly towards meeting them: China controls more than one-tenth of the world's cobalt, and 85 per cent of the world's refined cobalt chemical capacity. China produces more than 70 per cent of all solar photovoltaic panels, half of the world's electric vehicles and a third of its wind power. It is also the biggest battery producer, including lithium ions.
Today, China is building the Global Energy Interconnection — a network of high-voltage transmission lines to provide cheap, clean electricity across the world.
Electric vehicles are particularly important: transportation emits the most carbon, and indirectly contributed to almost 58 per cent net annual emissions in 2021.
Yet, EVs make less than 5 per cent of all cars. In India, this was less than 1.3 per cent in 2020. To meet COP 26 targets, battery production must increase 19-fold and charging outlets increase to over 180 million by 2030.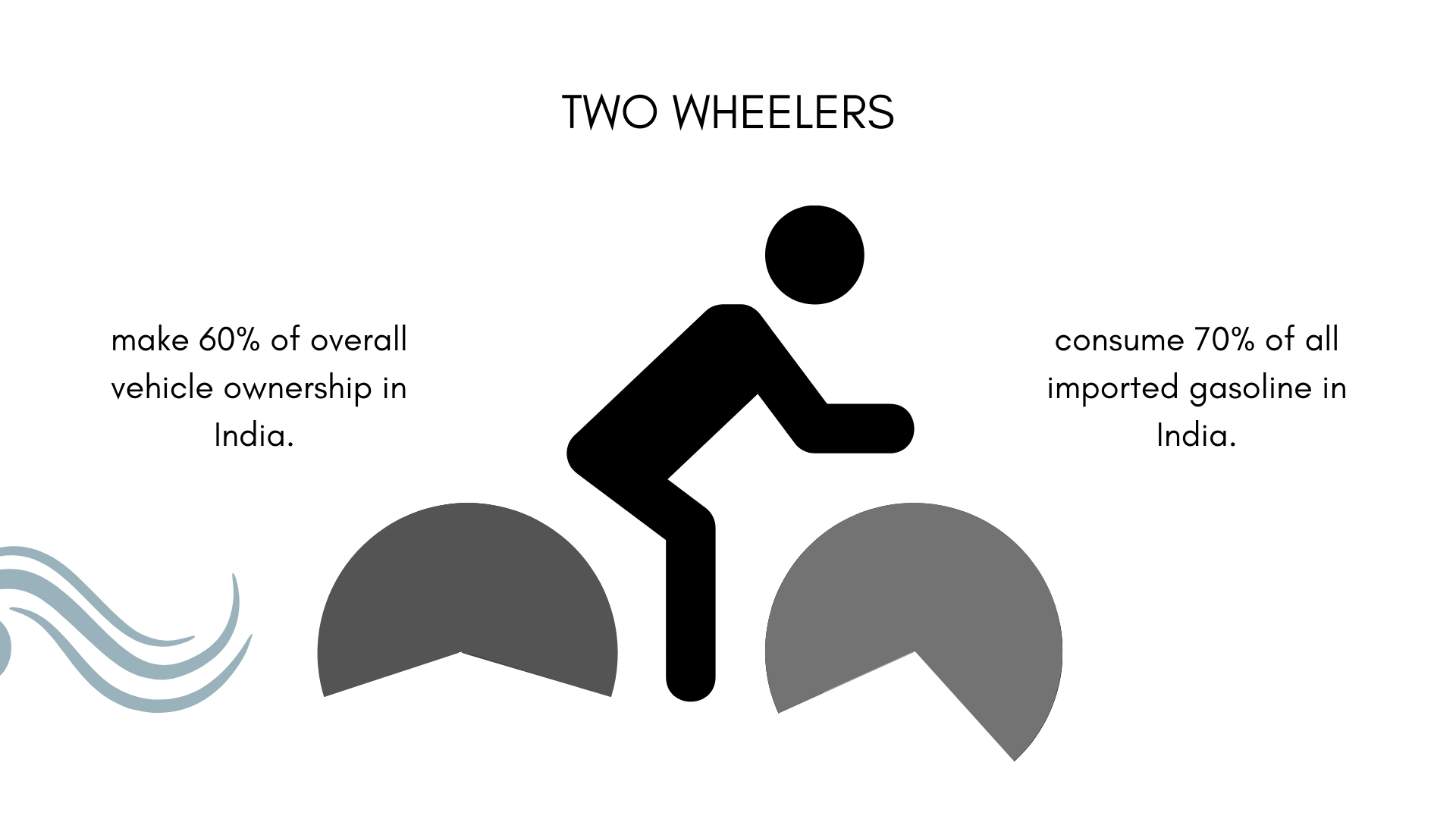 This will require significant charging infrastructure in prime areas, and the establishment of a decarbonised grid. It also necessitates upgrading battery technology, to halve their emissions impact.
India's own EV market promises to grow tremendously – at a rate of 90 per cent this decade.
In the first half of 2021 alone, investors put up a staggering USD 3.3 billion into the incredibly young EV battery and components industry.
Incentivised by positive government initiatives and rising fuel prices, larger automobile players have dipped into the market – including Tata and Hero MotorCorp.
THE QUESTION
India desperately needs indigenous lithium battery production to scale up EV sales. Today, the EV market is largely restricted to two-wheelers, which remain morbidly expensive. Despite fantastic initiatives on the solar energy front, India has lagged behind on panel production.
In such a world, India can consider China's strategies for production.
Chinese subsidisation on cleantech created an overcapacity, flooding markets from solar panels to lithium-ion battery production. Not only has China profited, but prices have also reduced enough to make EVs competitive.
What do you think, though? What can India do to compete in EV sectors?
And will the next big unicorn wave be electricity, like crypto and fintech before it? Or is this a place startups have no place meddling in?
You decide.