ONDC is one of those terms that you would have lately encountered as frequently as you breathe. Are you left scratching your heads witnessing the omnipresence of this term?
Even if it's a no, this blog is for you.
I demand your attention for the next hundred seconds
You are a buyer
It's my blog you have to agree. One fine Sunday morning you miss your breakfast and decide to compensate for it by getting a particular protein bar that you only get in a small shop in your locality. However, laziness has dawned upon you, and you don't have the courage to get out of your bed. How frustrating and helpless would you feel?
Now just imagine a situation in which your favorite seller, like many others is registered to a network that provides him with logistics like delivery and transportation that allow you to place orders online. Wouldn't that just provide you with a plethora of online shopping options from sellers that are not established enough to get registered with e-commerce giants like Flipkart and Amazon.
" On the top of that it would also save your Sunday."
A wise man
You are a seller
It's my blog you have to agree. You are doing good. People in your locality absolutely love the special Cranberry Chikki you sell. However human beings in the next-to-next colony don't know about your chikkies. You crave for discoverability. You want to attract new customers as you know that the quality of the goods you provide is greater than what other popular retailers provide.
Enter ONDC- Open Network for Digital Commerce.
You no longer have to register yourself on multiple e-commerce platforms. You just connect with one network via a seller registration app that you consciously select; and your products are on sale on all the e-commerce platforms. This lets you compete with online retailers and gives you an increased consumer market as Chikki lovers all over the place have discovered your existence.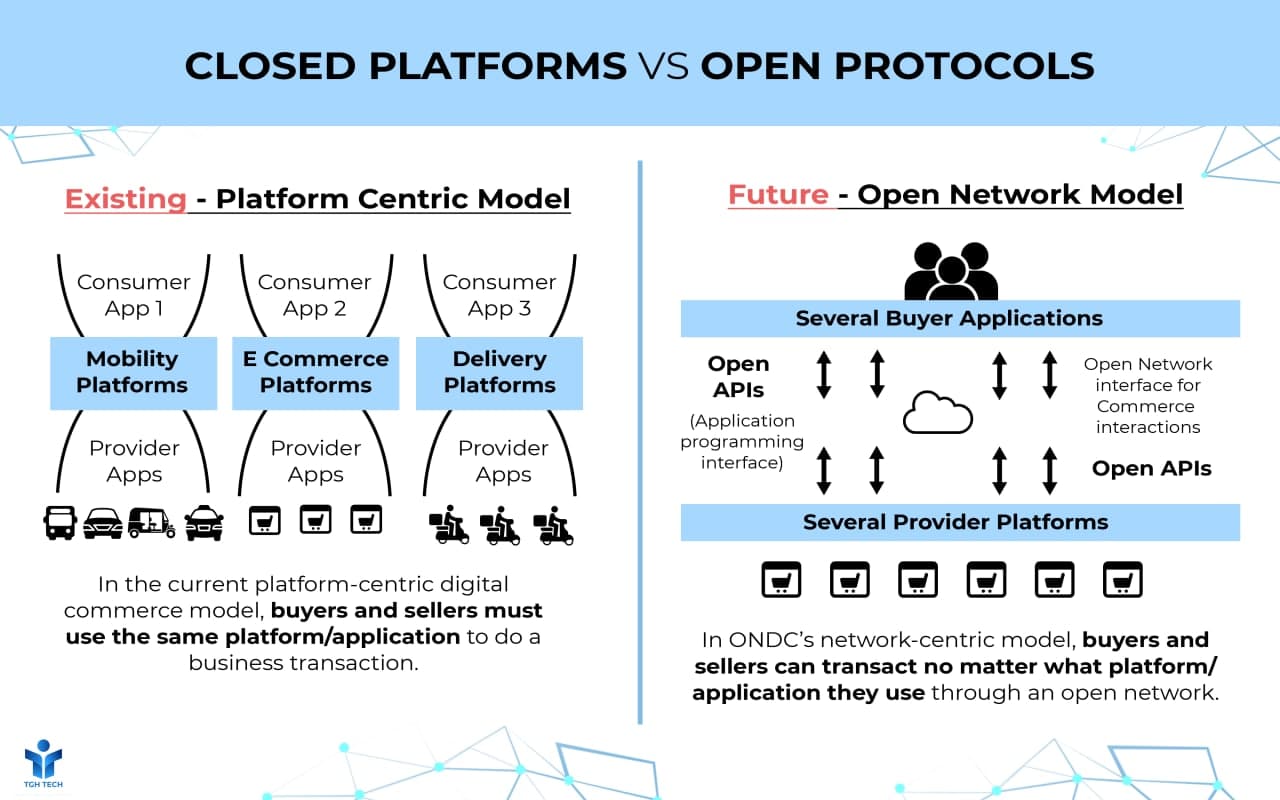 The UPI juxtaposition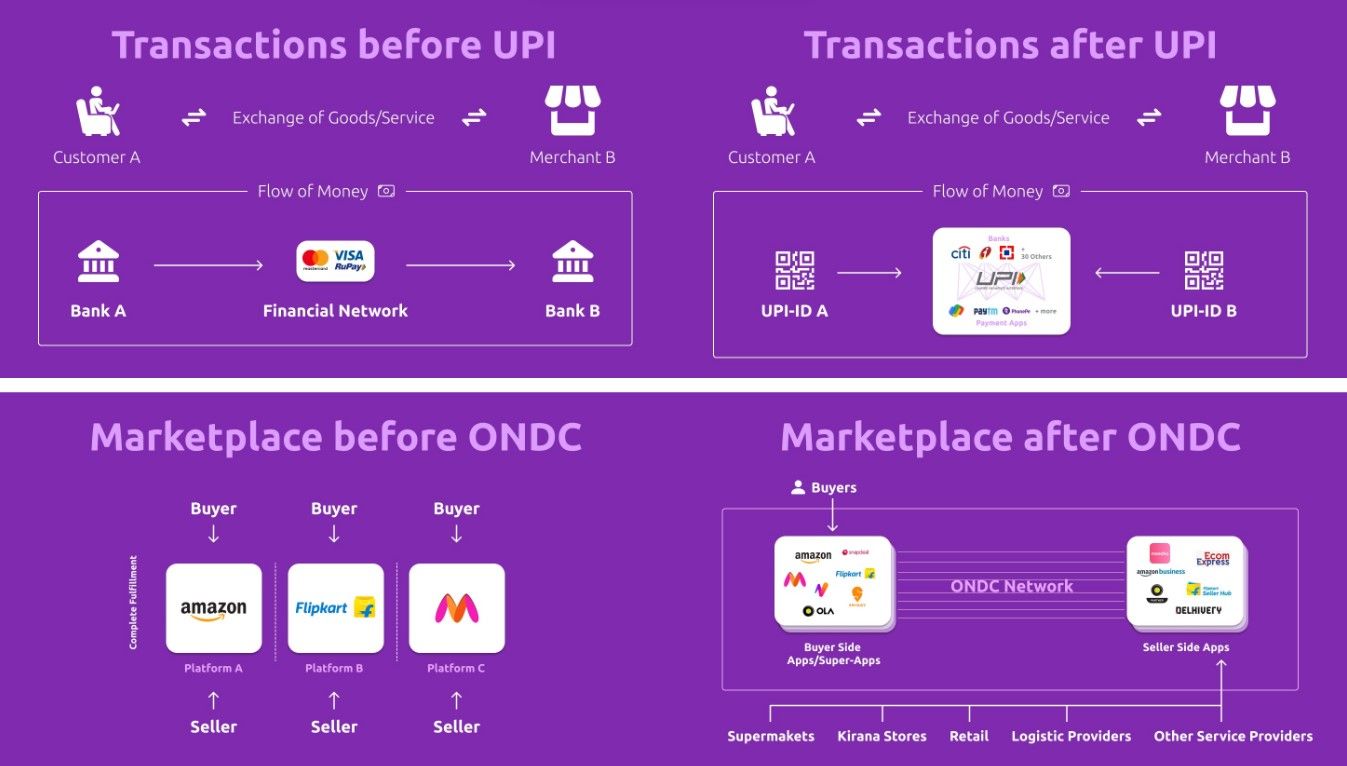 You don't have a Phone Pe account.
It's my blog you have to agree. You can still send money to your friend on that app using Google Pay. It's because both of you are using the common Unified Payments Interface or UPI platform.
This is what ONDC aims at- centralizing the e-commerce platform, breaking the big player monopoly and promising a play field to small merchants.
The Question
How am I blessed with this knowledge?
Because this is what the government told me and million others.
Only time will tell will ONDC actually revolutionize the digital commerce in India or is it only a fairy tale pitched to us that doesn't live up to the expectations.