What are MSMEs?
The informal economy consists of activities that contribute to the GDP of a nation, but are not formally registered. The sector contributes to over half the GDP of the country and employs almost 90 percent of the Indian workforce. As a result, modernizing and upgrading the infrastructure of the various players in this sector has become of utmost importance. Micro, Small and Medium Enterprises, or MSMEs, which contribute to around 30 percent of India's GDP, are important constituents of the informal sector. These are set up with a low capital requirement and have limited operations. They play a crucial role in reducing inequalities and complementing large industries.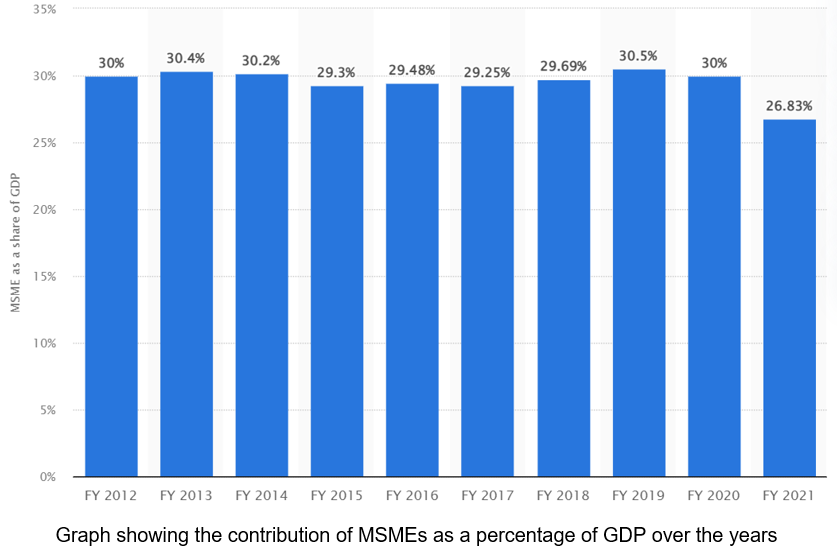 What can MSMEs do better?
However, they are scattered, unorganized entities, which makes optimization of their operations en masse a challenge. MSMEs need to be equipped with the latest technology for their growth, and as a consequence, for the overall health and growth of the Indian economy. There is a pressing need for products and services catering to the 6.3 crore strong MSME sector in India.

The role of startups in optimizing MSMEs
There have been several interesting startups targeted at MSMEs, primarily Fin-Tech startups, which provide solutions using technologies such as Artificial Intelligence, Machine Learning, Blockchain, to streamline their daily operations. They help in important activities such as
GST collection and bill generation
Loans for working capital requirements and invoice discounting
Digitalisation of brick and mortar stores and automation
Supply Chain optimization
Monitoring and recording credit
Improving access to government services
Digital Maintenance of inventory and stock
One startup which is particularly unique in this space is Khatabook. Founded by four IIT-Bombay alumni, Khatabook is led by Ravish Naresh, Co-founder and COO Housing.com, along with Dhanesh Kumar, Ashish Sonone and Jaideep Poonia. Khatabook enables micro, small and medium merchants to track business transactions safely and securely. It also offers features such as online payment collection through UPI and QR; sending periodic reminders to creditors via messages and report generation. It has more than 10 million monthly active users.
Several other growing startups in the field include QPe(a platform for MSMEs to create online stores), Haqdarshak(a platform which helps in accessing government welfare schemes) and Treflo(E-Way bill generation and GST collection).
Conclusion
All in all, there is still scope for several new and enterprising ideas in this space simply because of the sheer volume and diversity of the MSME sector. The growth and development of the MSME sector is vital for our economy, and these startups play a pivotal role in the same.