Ten months ago, Urban Company was India's fairest workplace – topping the Fairwork India Ratings - 2020.
Two weeks ago, a hundred female beauticians marched to protest their mistreatment and unsafe work conditions.
Last week, Urban Company announced a 12 point program to win them back.
What changed?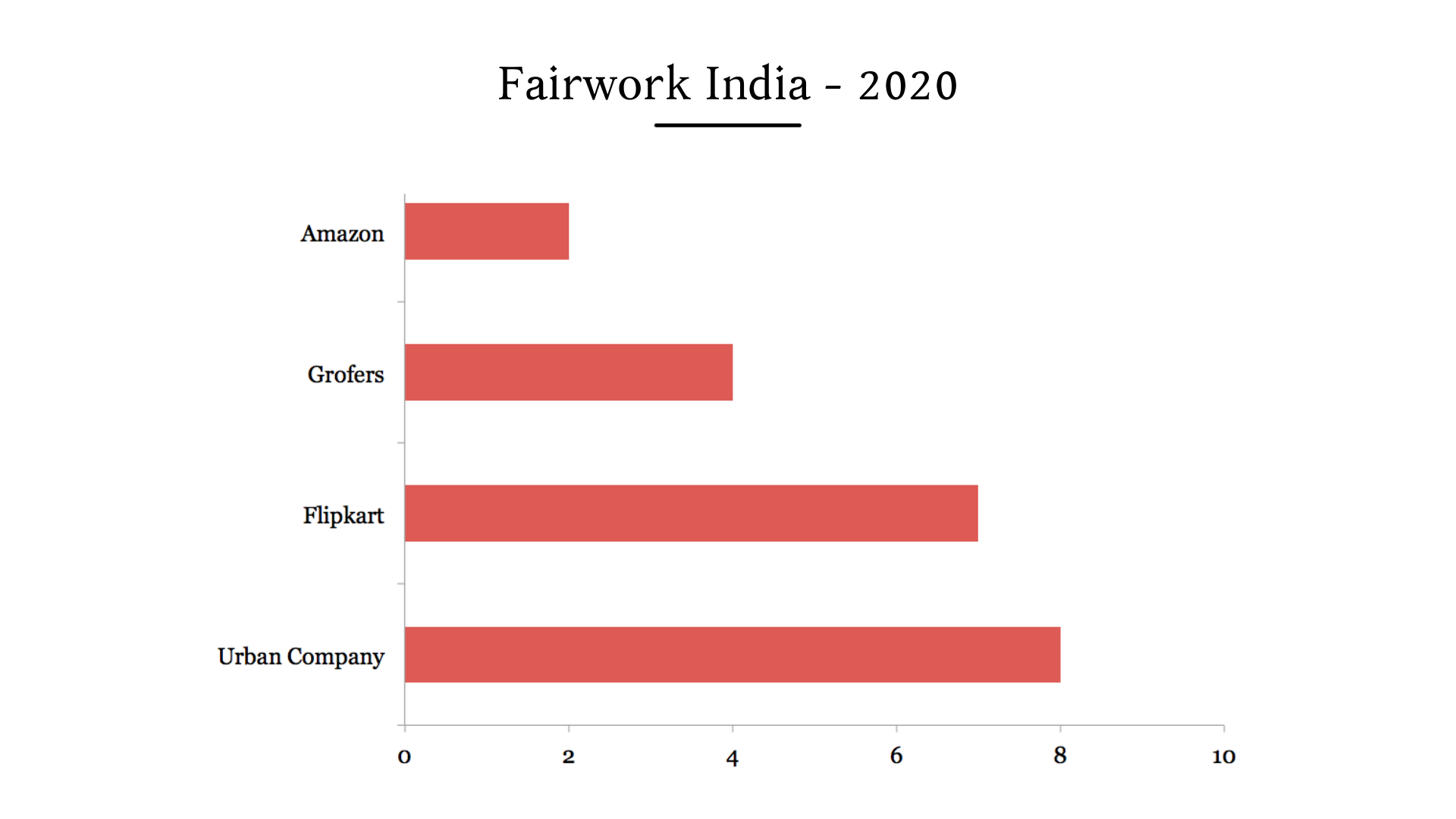 Urban Company and Ors. v. Indian Gig Economy
These protests, at the very least, are not new. Ola and Uber, too, began with extensive offerings to gig workers – and then harshly withdrew them.
The growth of digital aggregators invites increasing overhead costs – whether marketing, operations or more. Companies respond by reducing worker margins.
THE PLAINTIFF
With Urban Company, female beauticians complained of high commissions – 30 per cent per transaction. They were forced to buy products only from UC, and their working hours would stretch well into the night. It became herculean to complete the mandatory 30 jobs each month.
The startup showed no sympathy, charging defaulters a ₹2000 penalty.
After a 3 month impasse, the beauticians decided to strike. They demanded
Maximum 20 per cent commissions on transactions
Flexibility in working operations
Four penalty-free cancellations a month
Conveyance charges for last-minute cancellation from customers
Waving off the penalties if a partner cancels with a 24-hour notice
THE DEFENDANT
Urban Company argued that partners with 30 orders a month earned up to Rs. 28,000 net of all commissions and costs. It also provided access to life and accidental insurance cover, and interest-free loans worth INR 100 Million for beauty partners in locked-down regions.
Partners disagreed. In an anonymous interview, one former partner explained that Urban Company had begun exploiting its partners, forcing costs onto them.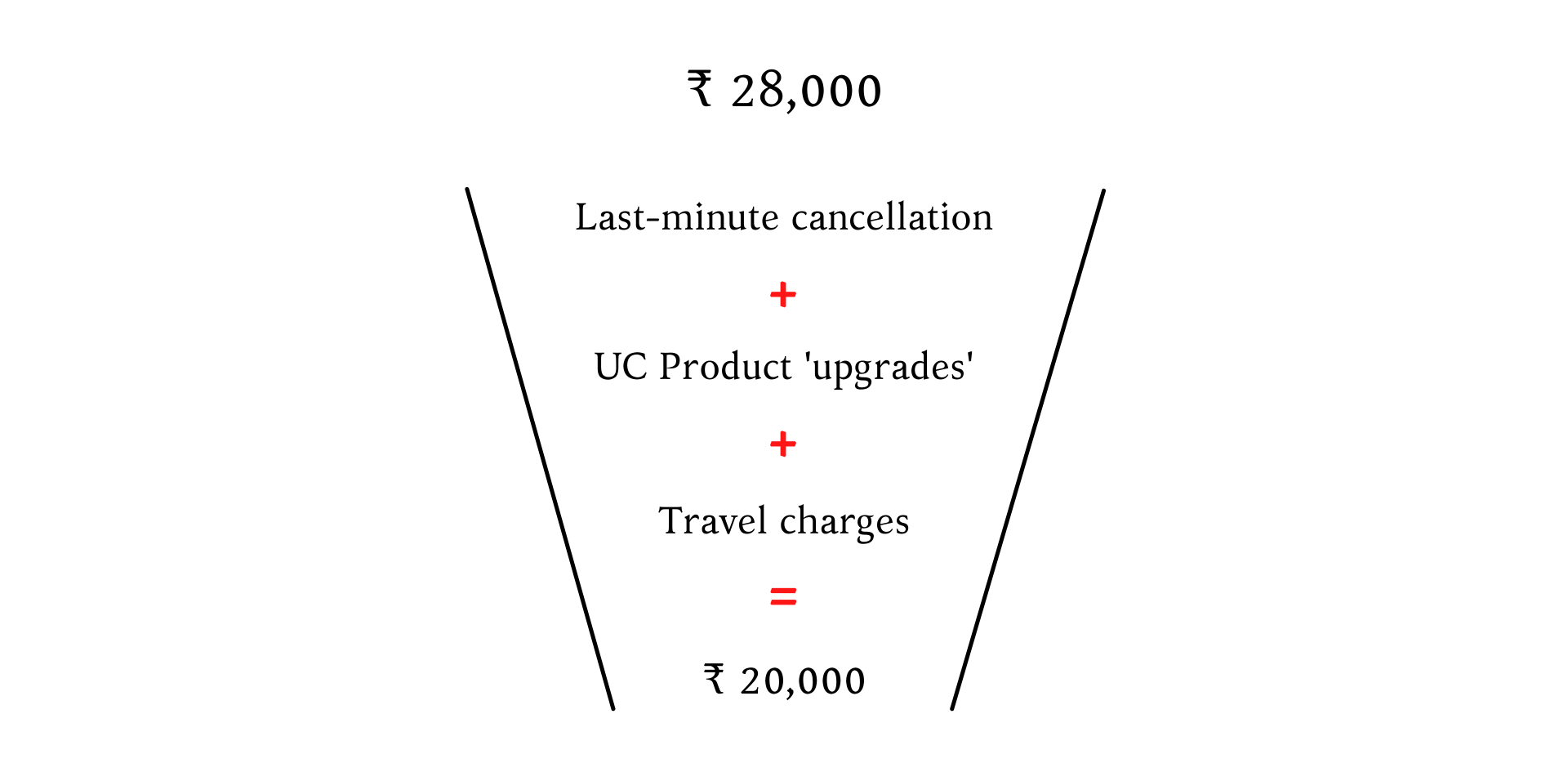 THE SPANNER
Here's where Urban Company distinguishes itself.
Within a week of the protest, UC announced a 12 point programme to improve partner earnings and livelihoods. Some of their key offerings included:
Price hike of high demand services, enabling partners to earn more
Maximum commission charge possible reduced from 30 per cent to 25 per cent
Significant reduction in monetary penalties
Compensation of travel cost borne by partners due to last-minute cancellation by customers
Plug the Leaks
But was this really out of kindness?
Urban Company is terrified of platform leakage, and beauticians are essential for their survival.
How regularly do you call electricians or carpenters?
Only when something breaks, right?
Other fields do not guarantee recurring customers. Beauty services and spa workers offer high-frequency services that help recoup UC's massive operational costs.
But major salon and beauty chains are shifting online – offering their own digital bookings and services.
If beauty partners choose to work directly with customers, that endangering Urban Company's most profitable business. They have no choice but to step up.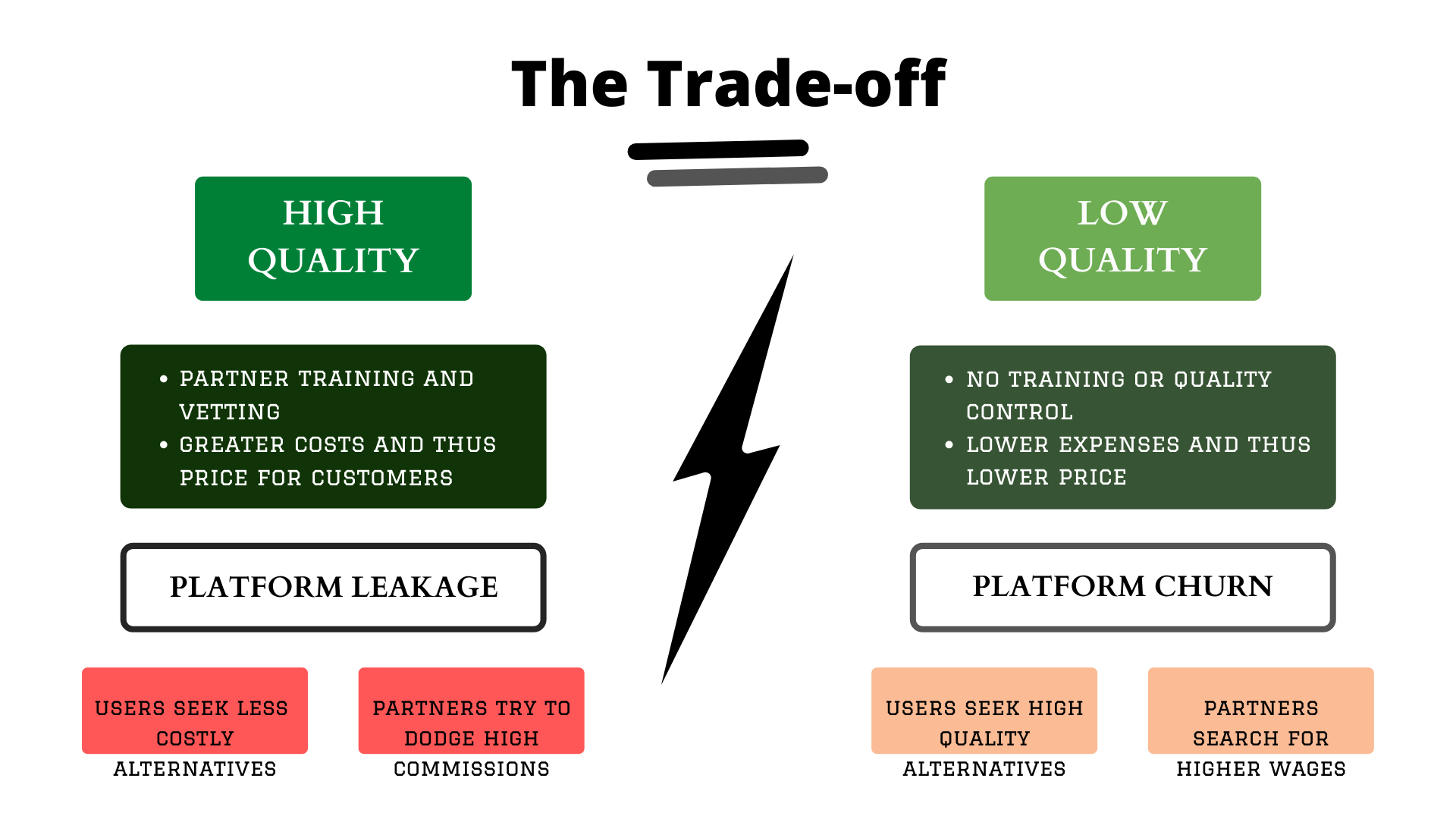 The Question
Nevertheless, this itself is a dangerous trend.
Over the years, numerous digital tech giants have come under fire for gig worker mistreatment.
In India alone, Ola and Uber partners, Zomato and Swiggy deliverers and Amazon delivery drivers have protested unfair work conditions. Gig-workers across the world, for Gorillas in Germany and Instacart in the US have also protested their treatment.
If Urban Company, so widely praised for fairness mere months ago, can be accused of worker exploitation, what does it say about the startup ecosystem at large?
Is all big tech destined to harm, in its quest to disrupt?
You decide.