After college, we have several options; honestly, it can all be confusing. But in today's world, one option that stands out and attracts most students is entrepreneurship. In India, startups have significantly increased during the past six years. From just 733 in 2016–17, the number of newly recognized start-ups has climbed to over 70,000 in 2021–22. India currently boasts the third-largest start-up ecosystem in the world, behind the United States and China. Youngsters are not the only ones interested in entrepreneurship, even people with many years of work experience are dreaming of their startups.

But why exactly has it become a trend?
The Proliferation of Technology:
People may now start and operate businesses more easily because of the broad acceptance of technology, especially when it comes to e-commerce and digital services. Moreover, technological developments have paved the way for innovation due to its application in several fields like education, food, shopping, and travel to name a few. With the rise of the internet, it has become extremely easy and convenient for entrepreneurs to access the information and resources that they need. Not to forget Social media acts as a catalyst. From spreading awareness about government schemes and other programs to networking and digital marketing it has endless applications for entrepreneurs. The digital revolution is also slowly making its way into the rural areas of the country thus opening up new avenues that we didn't know existed.
Economic Shifts:
Entrepreneurship may be significantly impacted by economic changes. People may be more likely to launch their enterprises during periods of economic expansion since there is a higher demand for goods and services and it is simpler to obtain finance and clients. Economic changes might open up new business prospects. For instance, there can be a need for new goods or services that can benefit from emerging technology during periods of technological progress. Similar to how consumer tastes or company practices might change in response to economic developments, this can present chances for entrepreneurs to offer novel goods or services that address these shifting demands. Economic shifts may make funding easily available in some sectors and influence the overall level of risk and uncertainty associated with entrepreneurship.
Entrepreneurship programs and Government schemes:
Many countries have programs that provide financial support to entrepreneurs, such as grants, loans, and tax credits. This can help people with covering startup and running expenses, such as buying inventory, recruiting staff, and advertising their goods or services. Numerous entrepreneurial initiatives, including incubators and accelerators, have also been developed to provide expanding firms with a variety of services. These initiatives provide individuals with the coaching and mentoring they need to acquire the information and abilities required for professional success. This might involve things like financial management, marketing, and company planning. Entrepreneurship programs frequently give participants the chance to network with other company owners and subject-matter experts, which may help foster partnerships and networking that will promote the expansion of their enterprises.
Change in Public Perception:
The success stories of entrepreneurs and their startups have captivated the minds of Indians, this has led to a change in public perception. A certain stigma that existed around the idea of entrepreneurship has now dissolved. Earlier most people preferred government jobs or jobs in MNCs as they were the safest and more stable options, now however the willingness to take risks has increased. With easy access to funding and mentorship, it is now possible for everyone to take the chance and step into the entrepreneurial world without any hesitation.
Acceptance of failure:
New entrepreneurs have accepted that failure is a huge possibility in this line of work. Taking up various risks is necessary for corporate development. Financial risks, like spending time and money on a project that could not succeed, market risks, like competition or shifting customer tastes, and operational risks, like the possibility of having issues with suppliers or staff, are a few examples. A person should be willing to face challenges and failures throughout their journey toward success. Now various safety nets ensure that even if the startup does not perform as planned, the person is still able to meet their basic necessities. Education and the booming job market are a few examples.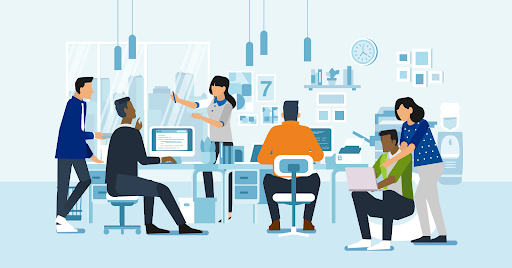 In conclusion, entrepreneurship has several advantages. But the real reason that the idea of entrepreneurship attracts so many of us is rather simple, throughout history people have hated working under others and entrepreneurship is the perfect solution to this. Apart from freedom comes the sense of fulfillment, the satisfaction of knowing that our ideas are making a difference in the world and solving some of its problems.
But it is very important that newer entrepreneurs know that it comes at a very heavy toll and they make informed decisions and use the resources available to them.
"Solve a real problem. You don't start a company because you want to be an entrepreneur or the fame and glory that comes along with it. You become an entrepreneur to solve a real problem." Aaron Patzer, Founder of Mint